Recipes for the Weekend
Turkey, lasagna, and more! 🌞
Happy Holidays! I hope all of you have a very relaxing weekend planned with your loved ones. I also hope you don't end up like me this morning when I took a flight to Rochester, New York; they made one attempt to land, realized how wildly unsafe it was, and immediately said, "Nope, you're going back to Baltimore!" And so, because of the nasty storm, I'll be sitting my butt at home this weekend with hot cocoa and maybe a miniature Feast of the Seven fishes.
I have you covered if you need recipe ideas for the weekend, so keep reading!
---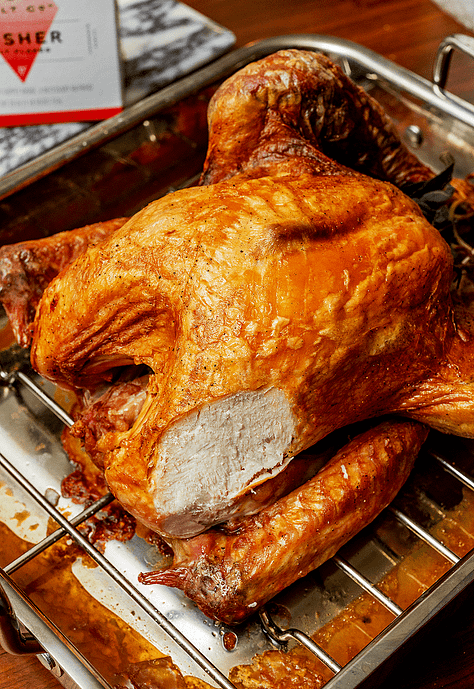 FROM TOP LEFT TO BOTTOM RIGHT
Recipes 1 and 2: Dry Brined Turkey and Gravy
For the Christmas turkey lovers, here is my technique for dry-brined turkey. You still have time to start it today to get. Be sure to make a pot of my best-ever turkey neck gravy!
Recipe 3: Short Rib Lasagna
Lasagna is our Christmas tradition, and this is my take. A rich, meaty ragu is paired with both béchamel and ricotta for this ultimate lasagna recipe.
Recipe 4: Orange-Maple Roast Duck
My go-to. This orange-maple roast duck is one of my favorite recipes of all time. It deserves to be on your table this year!
Recipe 5: Spicy Crab Bisque with Chorizo
Bring this crab bisque as a starter course, and everyone will thank you. It's gorgeous and tastes absolutely incredible.
Recipe 6: Homemade Crab Ravioli
One of my most popular recipes–homemade crab ravioli–is a labor of love that can be enjoyed with your family!
---
Thanks for reading Tried & True! Subscribe for free to receive new posts and support my work.
---